24 February 2014 23:00
Crowne Plaza
Birmingham
Organiser
The Royal Society for the Prevention of Accidents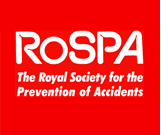 The 2014 RoSPA Road Safety Conference will consider how to make roads, behaviours and environments safer for the increasing numbers of cyclists.
Delegates will have an opportunity to learn about a range of different approaches and consider:
Can cycling be increased without increasing cycling casualties?
What should we be tracking, measuring, and evaluating?
How can environments, education and policy help prevent injuries?
How can we encourage safer road use by cyclists and motorists?
Held as the RoSPA Road Safety Seminar for the past two years, the event has this year been renamed the RoSPA Road Safety Conference - to reflect its growing size, influence and popularity.