Initiative details
SafeHelmetDisplay
-
Organisation details
0
Athens
Contact name
Christoforos Kachris
Telephone number
+306946111230
Website
Project activities
If you work together with external partners, list the most important partners and briefly describe their role.
SafeDisplay has been deployed on the Ilioupouli city (suburb) of Athens in Greece in collaboration with the municipality of Ilioupoli.
Evaluation
Please briefly explain why your initiative is a good example of improving road safety.
The device that we have developed encourages (nudge) the use of safety measures (helmets) in order to improve road safety.
Motorcycle helmet use can lead to an estimated 42% reduction in risk for fatal injuries and a 69% reduction in risk for head injuries.
So even a small fraction of riders using a helmet can reduce significantly the fatal injuries saving lives.
Supporting materials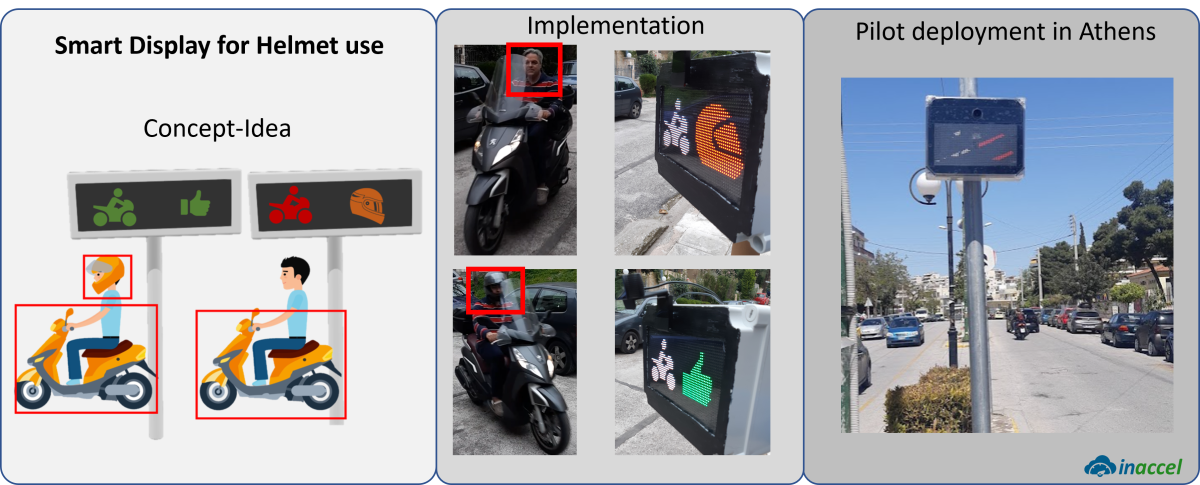 Attachments