Initiative details
Safe school transportation
-
Organisation details
1
Cantabria
Contact name
Macarena Bau
Telephone number
+34617775763
Project activities
If you work together with external partners, list the most important partners and briefly describe their role.
- www.acontramarcha.com : Es una pagina de difusión y concienciación sobre cómo deben viajar nuestros menores en los vehículos particulares. Son portavoces del modelo Sueco de seguridad. Han desarrollado la campaña con nosotros.
- Plataforma Cinco Puntos: Plataforma al mando en la lucha por el cambio legislativo para el transporte escolar. Llegaron hasta el parlamento europeo consiguiendo el compromiso de las partes para contemplar una modificación y actualización de la normativa.
- STEC, Seguridad Transporte Escolar Catalunya, luchan por el cambio de la seguridad de nuestros escolares en Cataluña, una de las comunidades con más colegios haciendo excursiones seguras.
Evaluation
Please briefly explain why your initiative is a good example of improving road safety.
Nuestra lucha es ejemplo para todos.
Hemos elaborado un manual para ayudar a cualquiera que necesite saber cómo mejorar la seguridad de los escolares.
Gracias a la concienciación, la ayuda de los expertos, tiendas especializadas en SRI y las familias, a día de hoy ya hay niños haciendo excursiones seguras, sabiendo cómo mejorar la situación actual en el transporte de los escolares, no podemos dejar este tema en un cajón, porque cuando cuentas a unos padres cómo viajan a diario en esos autobuses sus hijos, comprenden que es necesario un cambio, no queremos que nos hablen de estadísticas, no queremos saber de costes, solo queremos que nuestros pequeños viajen seguros.
Necesitamos que este tema tenga cabida en todas los ámbitos, queremos que nos escuchen.
A día de hoy nuestros escolares no disponen de la seguridad que deberían en el transporte escolar, y nuestro trabajo mejora esa seguridad aportando a nuestros pequeños SRI para reducir esas posibles lesiones que podrían producirse en un accidente.
Supporting materials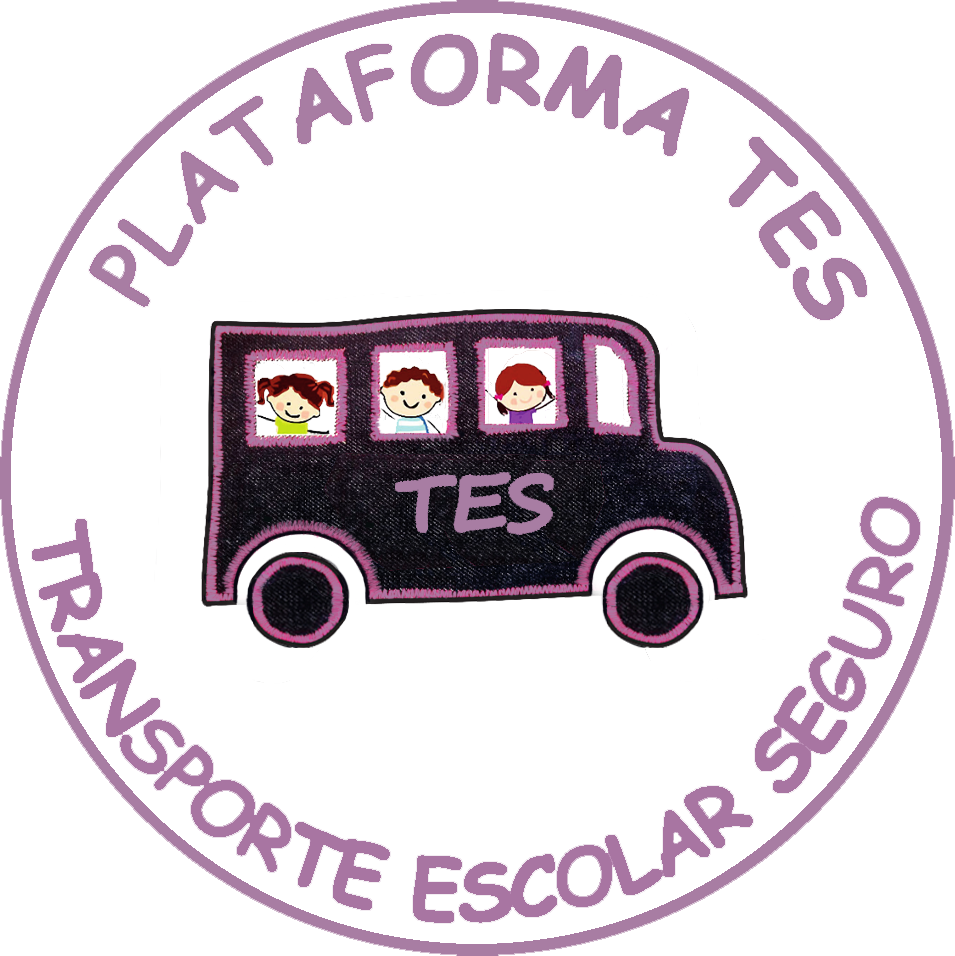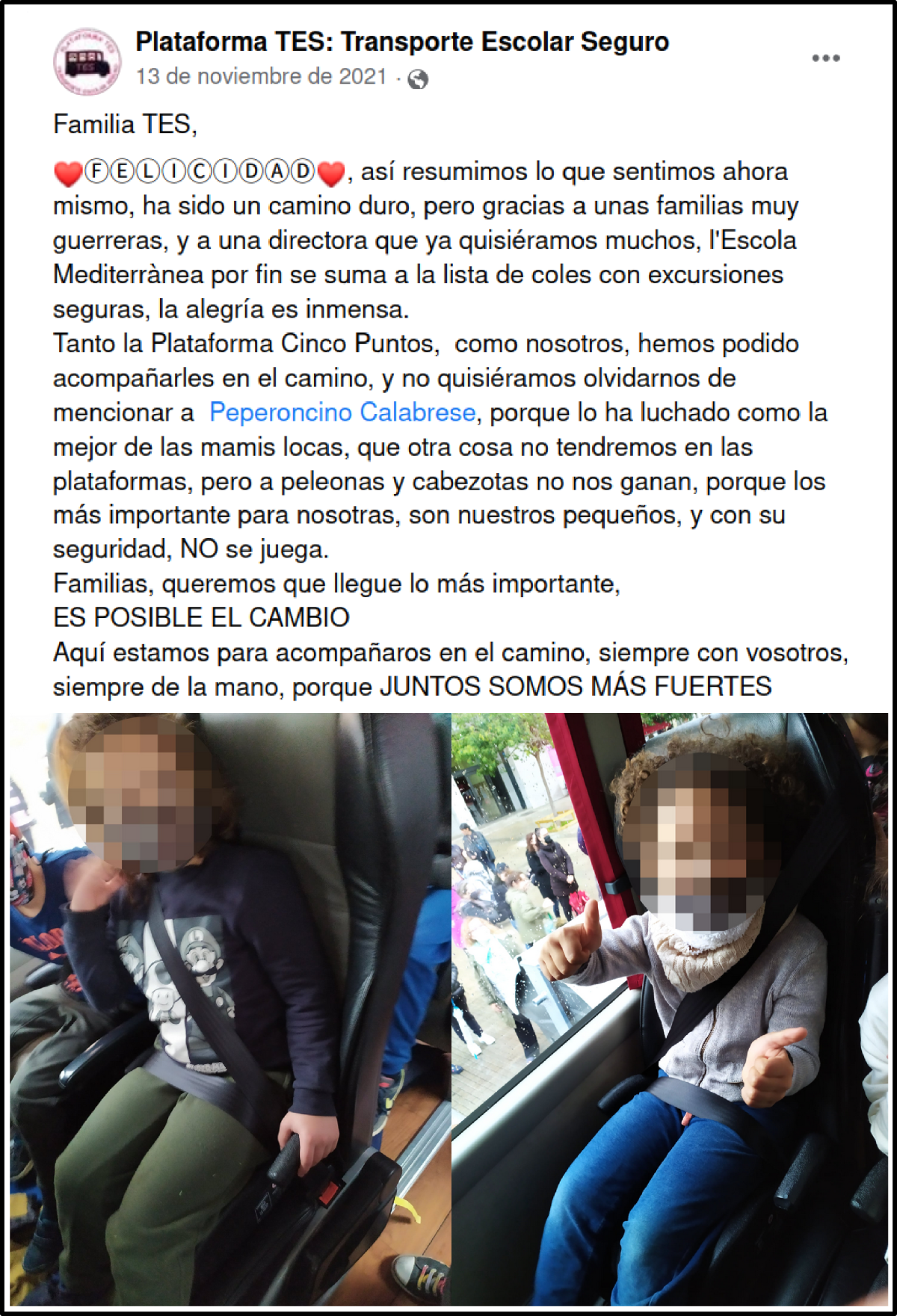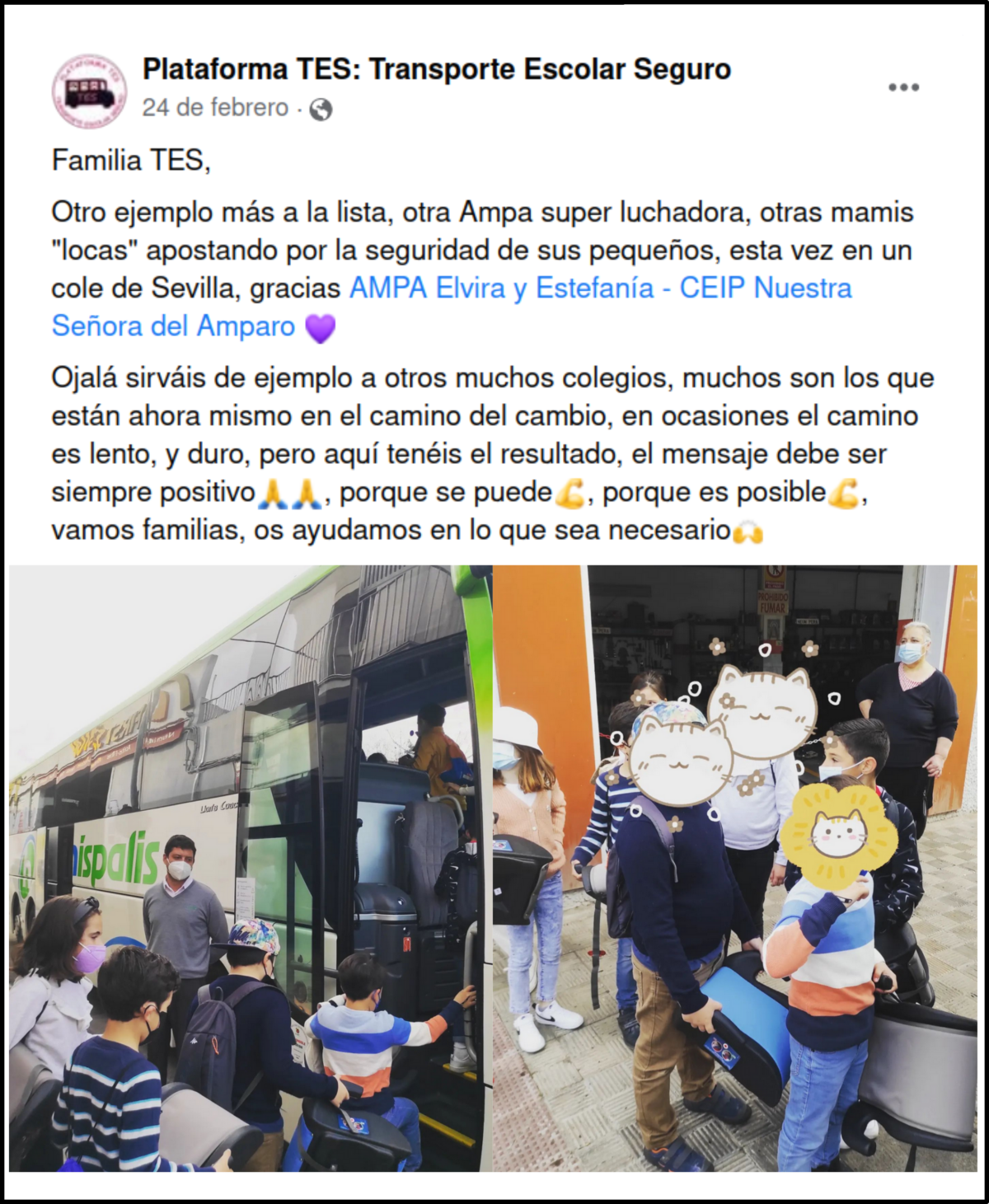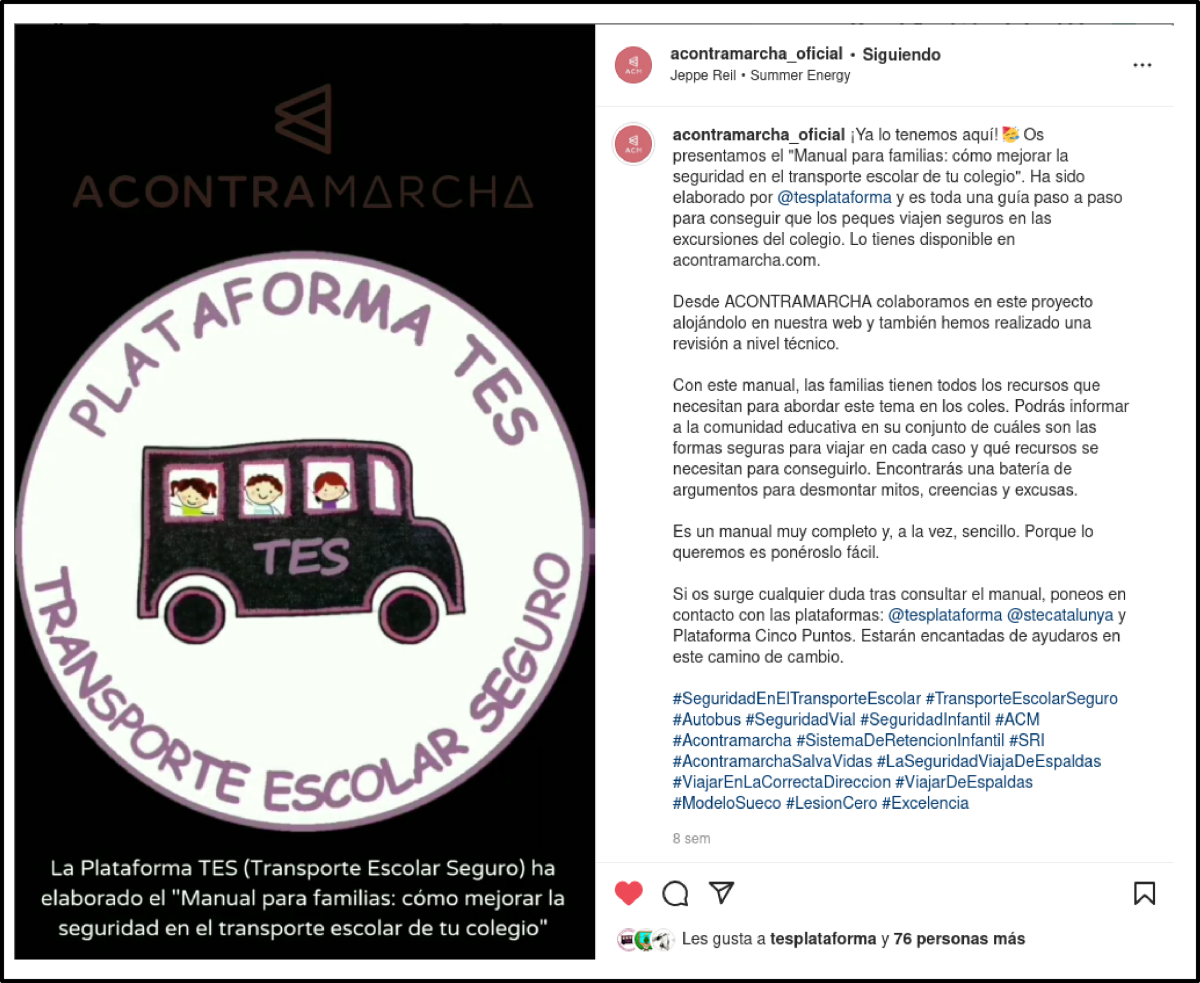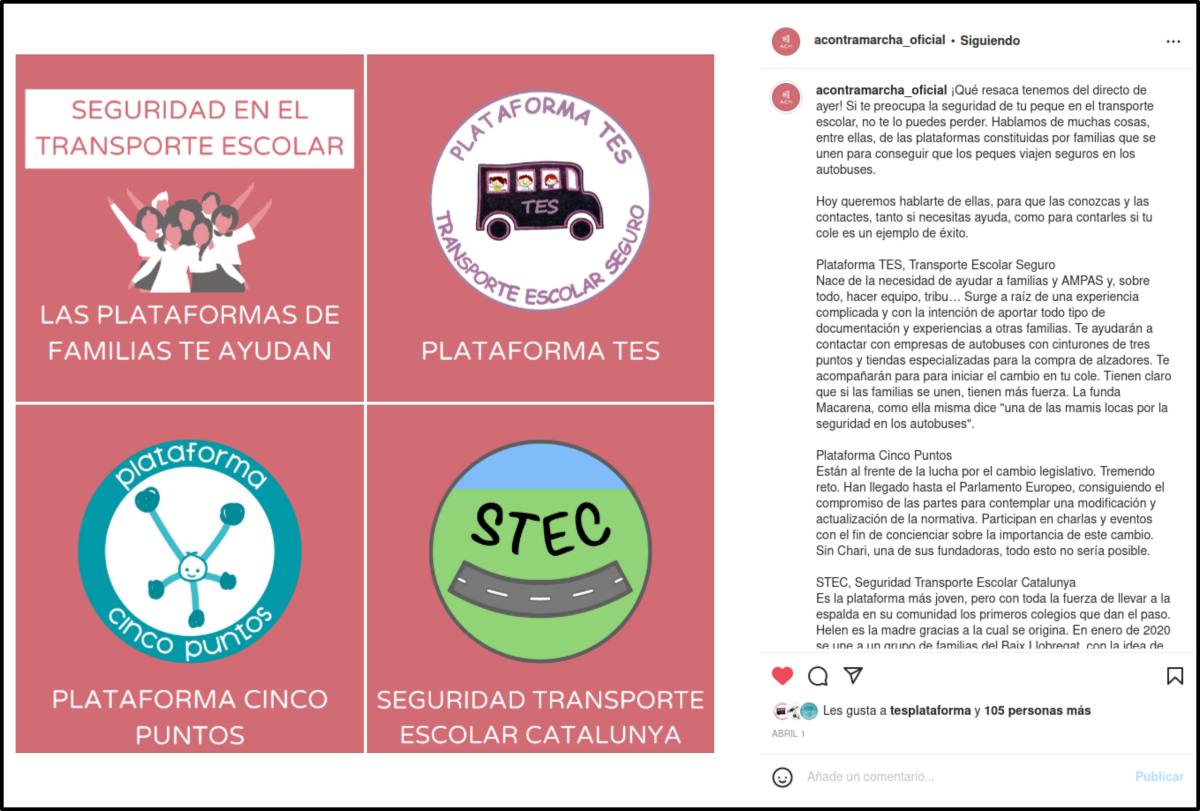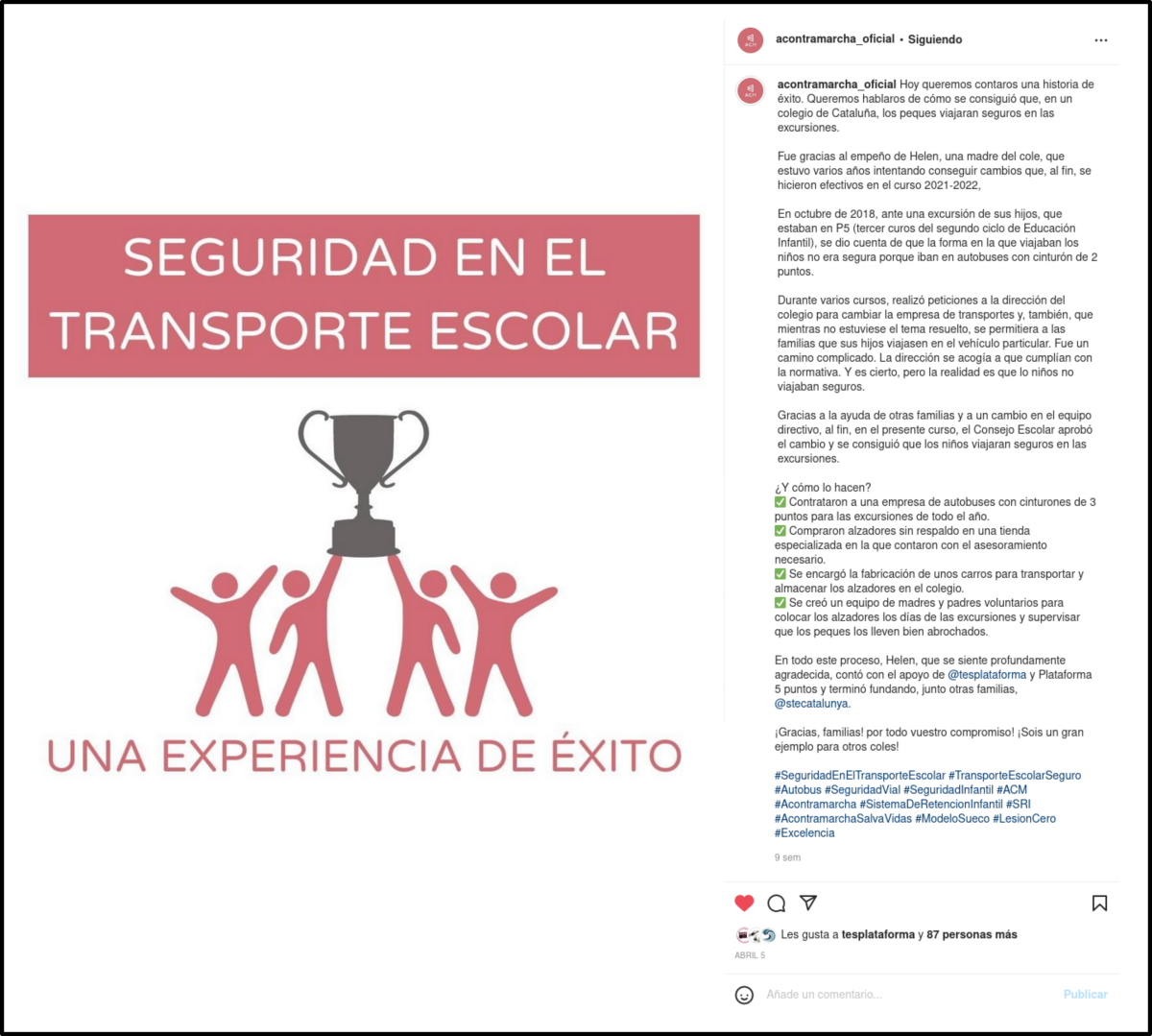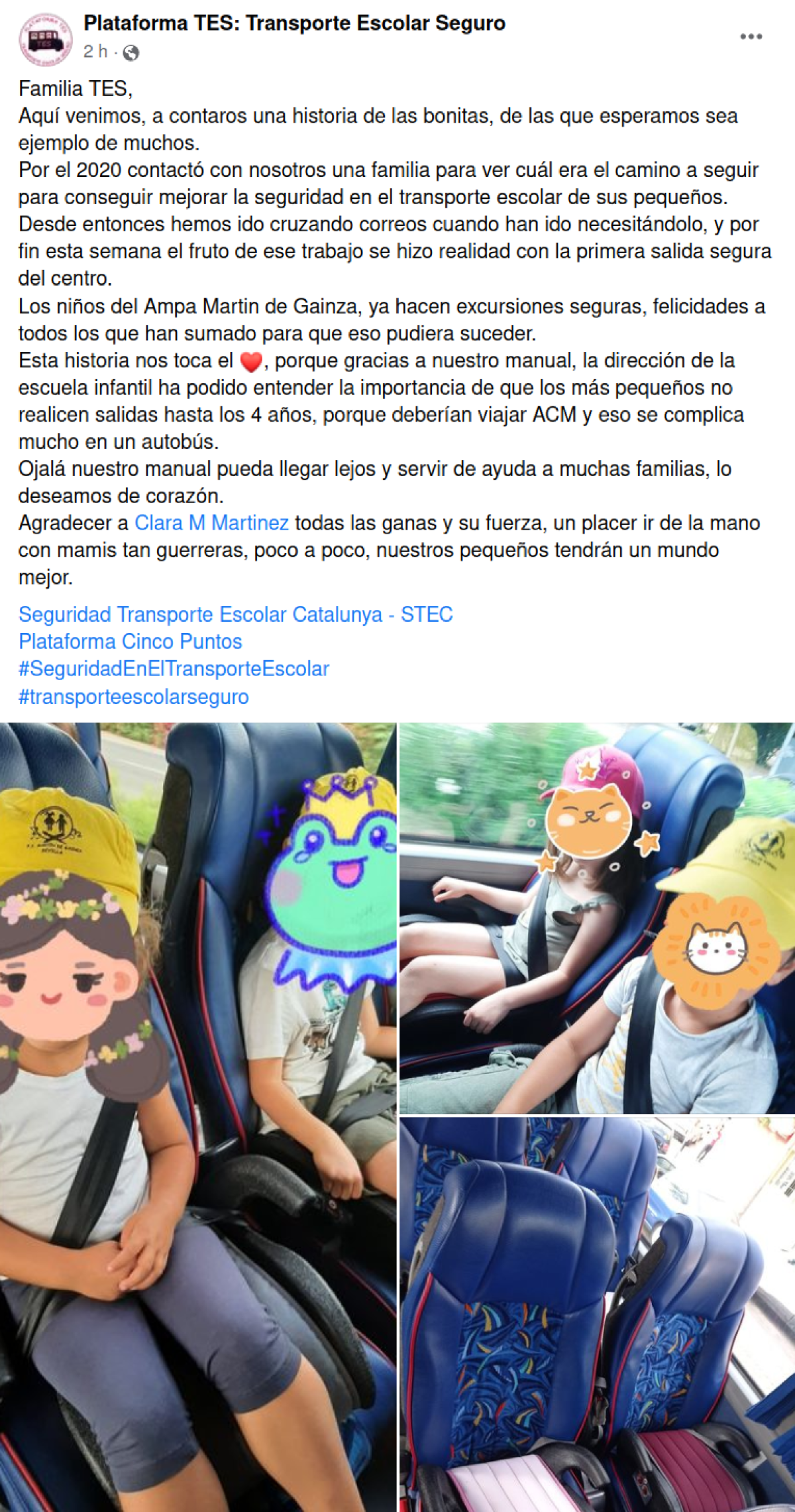 Attachments