Initiative details
PF ROAD SAFETY / IOT CONE & BEACON
-
Organisation details
0
ALCOY/Comunidad Valenciana
Contact name
JAVIER GARCIA
Telephone number
+34673094959
Website
Project activities
If you work together with external partners, list the most important partners and briefly describe their role.
DGT (Motor for transport Department in Spain) - informed us what their needs were.
Evaluation
Please briefly explain why your initiative is a good example of improving road safety.
PF LED ONE and PF CONE are two great solutions that improve road safety and make a huge contribution to society. PF LED ONE provides information to Motor for Transport Department over "place of an accident", allowing DGT (Motor for Transport) to take action, reduce "response time" and inform other drivers about "accidents ahead" (using information panels situated on highways.) Thanks to the new V16 connected road safety beacon the risk for drivers to being run over after an accident or breakdown, is NIL.

PF CONE, the one and only CONNECTED CONE in the world. Another great solution for Governments, Fire or Rescue Teams, or national entities that wish to geolocate certain areas, hazards or events.
Supporting materials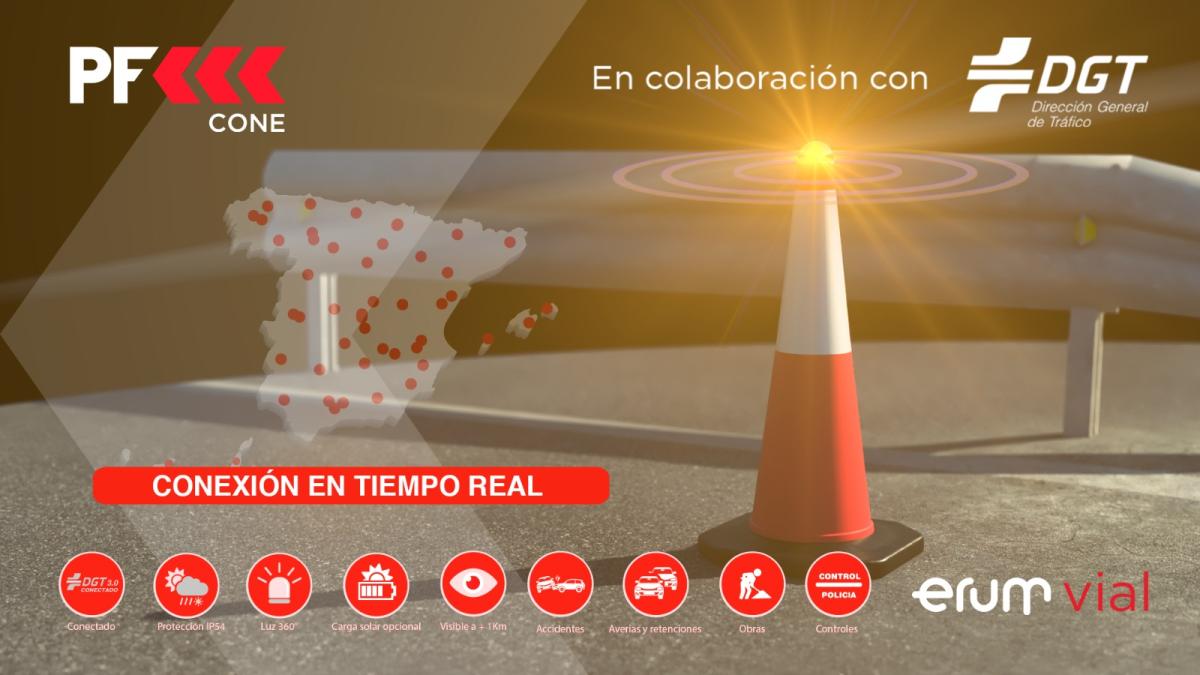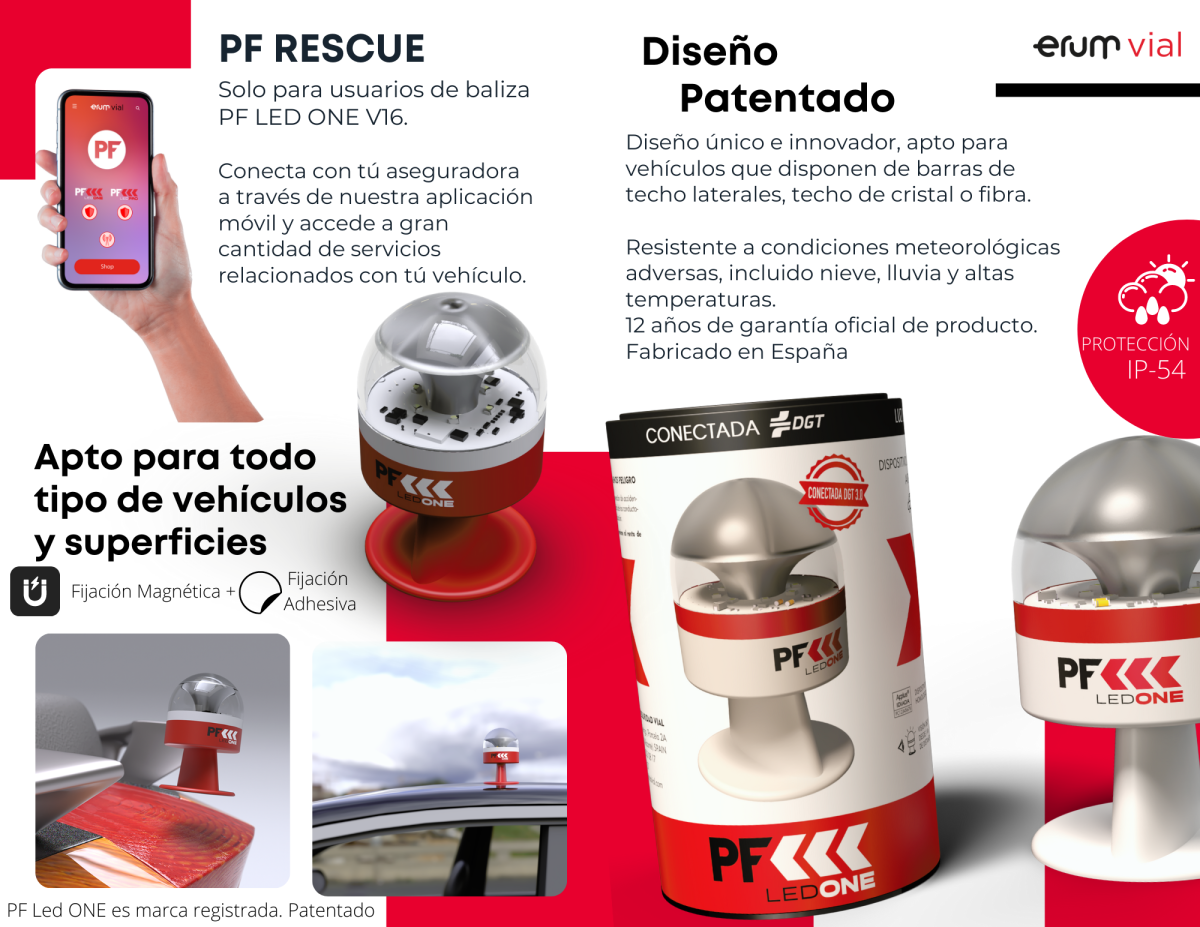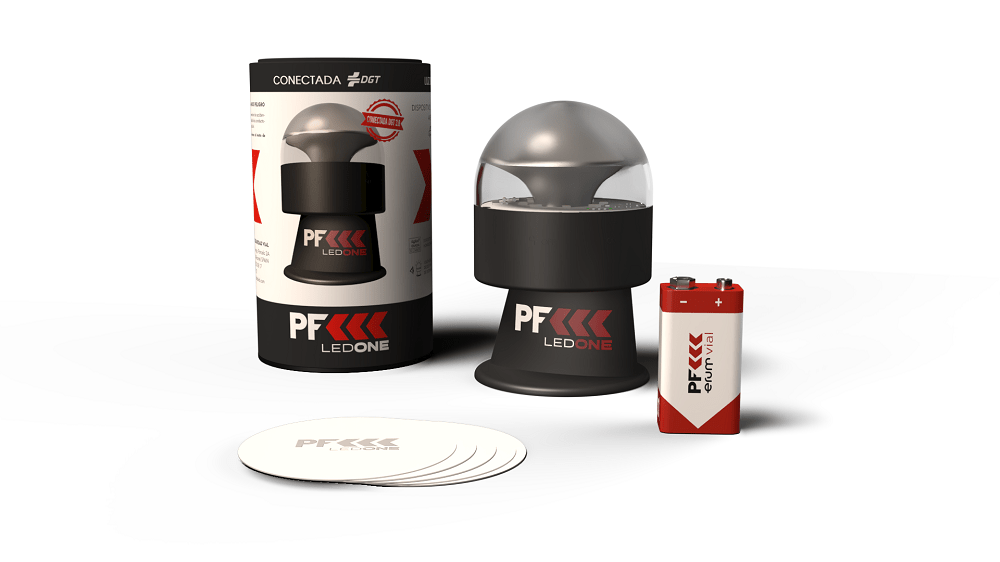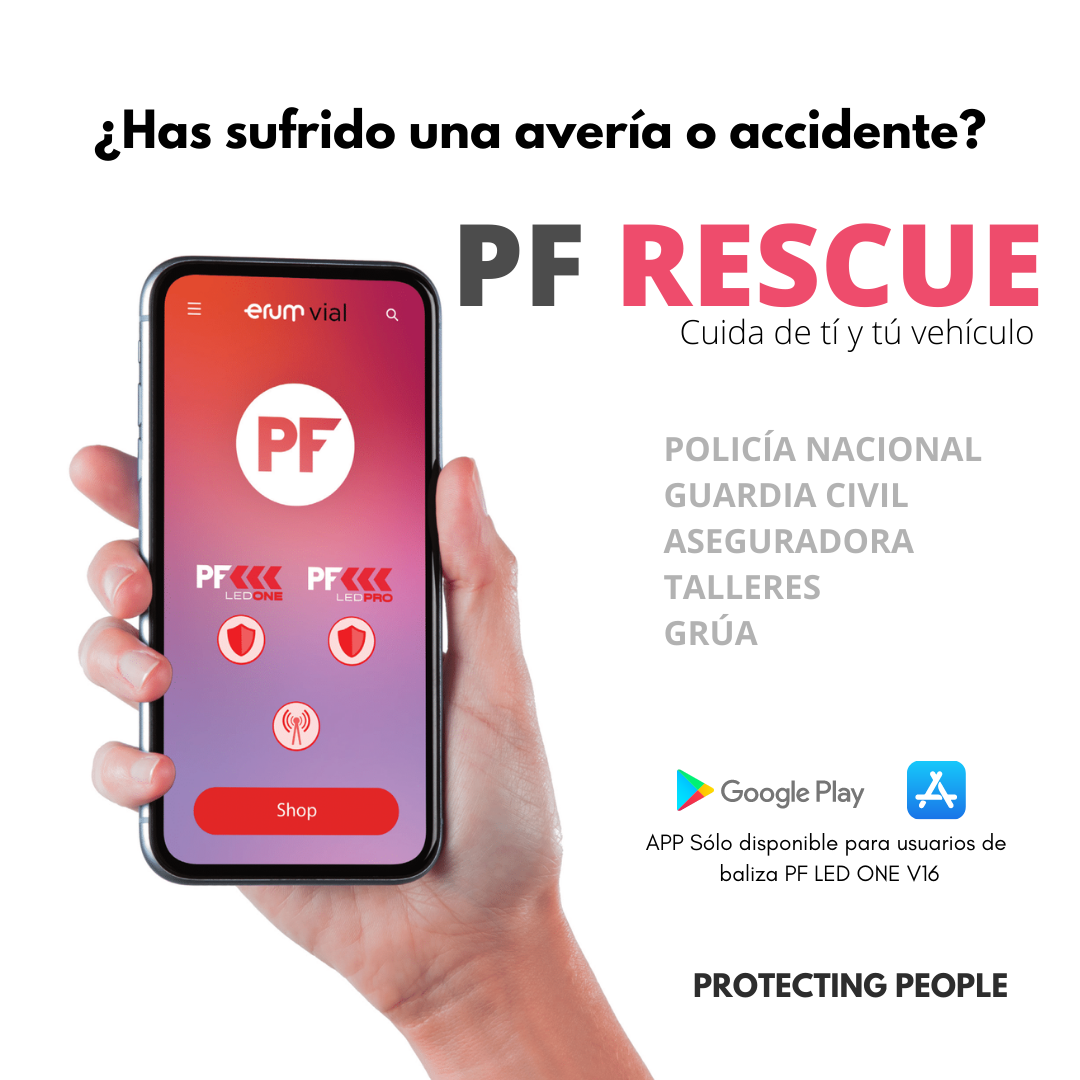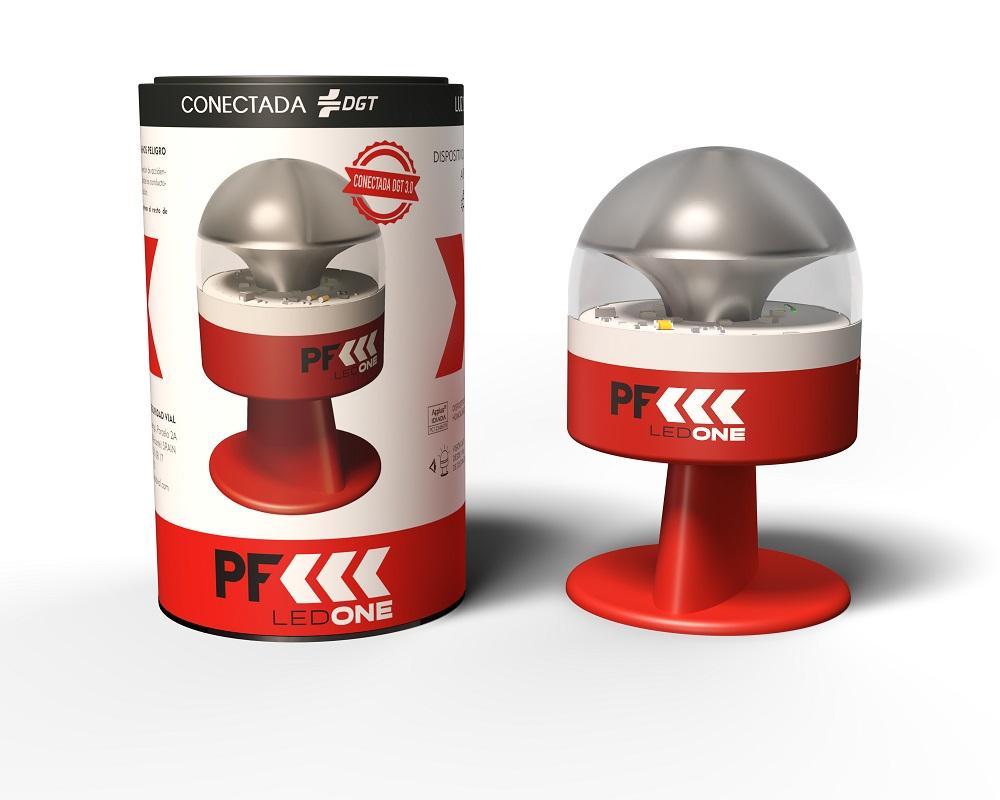 Attachments