Initiative details
EDDA+ (Early Detection of Dangerous Areas in road traffic using smart data)
-
Organisation details
0
Bonn
Contact name
Michaela Grahl
Telephone number
+49 228 76386914
Website
Project activities
If you work together with external partners, list the most important partners and briefly describe their role.
The Institute of Highway Engineering Aachen (ISAC): Amongst others a special focus of the institute resides in road construction technology, road planning, operation and traffic engineering, which includes issues like traffic safety and accident research. Within EDDA+ the ISAC is in charge of analysing, processing and validating relevant traffic data generated by different sources.
German Police University (Deutsche Hochschule der Polizei – DHPol) – Department of Traffic Science & Traffic Psychology: The interdisciplinary team of the German Police University consists of scientists and police officers. They contribute their scientific as well as their police related expertise in basic- and applied research to the project.
Planung Transport Verkehr GmbH (PTV): PTV develops software solutions for transport logistics, traffic planning and traffic management. The software Vistad is used by police authorities in 11 federal states of Germany and by various municipalities for accident data collection and analysis. Within the framework of EDDA+ PTV specializes on the data exchange between the police, local authorities and traffic planners as well as on the increased use of this data to improve traffic safety.
DTV-Verkehrsconsult GmbH: Independent engineering consultancy which offers services in the sectors of traffic data, traffic planning, traffic safety and traffic technology. While contributing its expertise in traffic data analysis for local authorities, engineers, universities and private organisations, DTV also provides relevant insights and long-term experience in traffic safety screening (TSS) in the state of Baden-Württemberg.

Evaluation
Please briefly explain why your initiative is a good example of improving road safety.
For municipalities: In the EDDA+ analysis tool the hazard score can be filtered by a so-called "early indicator". This indicator highlights road sections where there is not yet much accident data but a lot of citizen reports and critical kinematic data. Safety measures can be implemented before a section becomes into an accident black spot.
For police: Targeted presence of police at specific danger spots to increase awareness
Road users can adapt their driving behaviour at road sections with high hazard score.
Parents can plan a safer route to school for their children.
For Autonomous driving: data input for risk analysis (Dynamic Risk Management). For example, an autonomous system could react more sensitively at road areas where the hazard score is high.
Safety analysis of aggregated and anonymized data for fleet management.
The EDDA+ approach could be transferred into other European countries. We are already in contact with potential cooperation partners. Interested organizations are welcome to contact us.

Supporting materials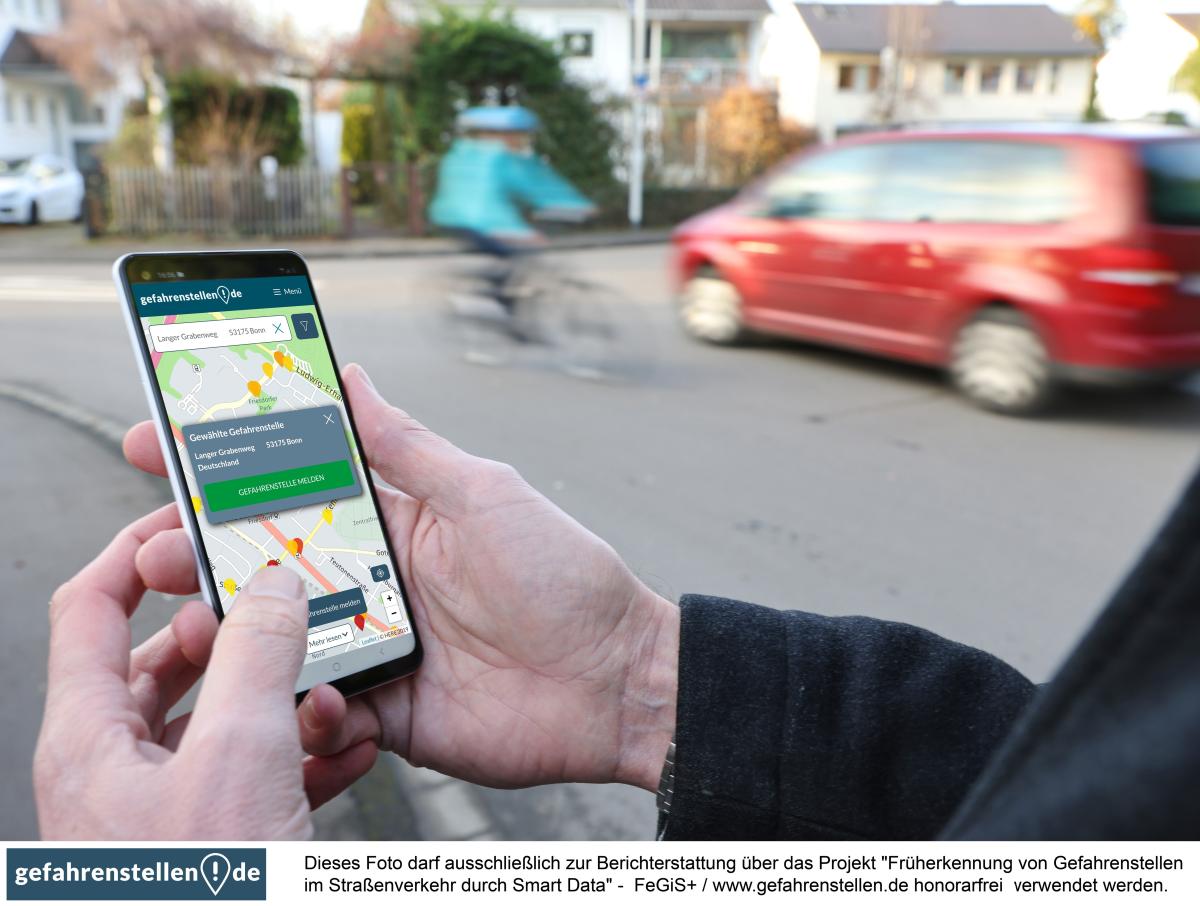 Attachments