5 December 2017 09:00
Ljubljana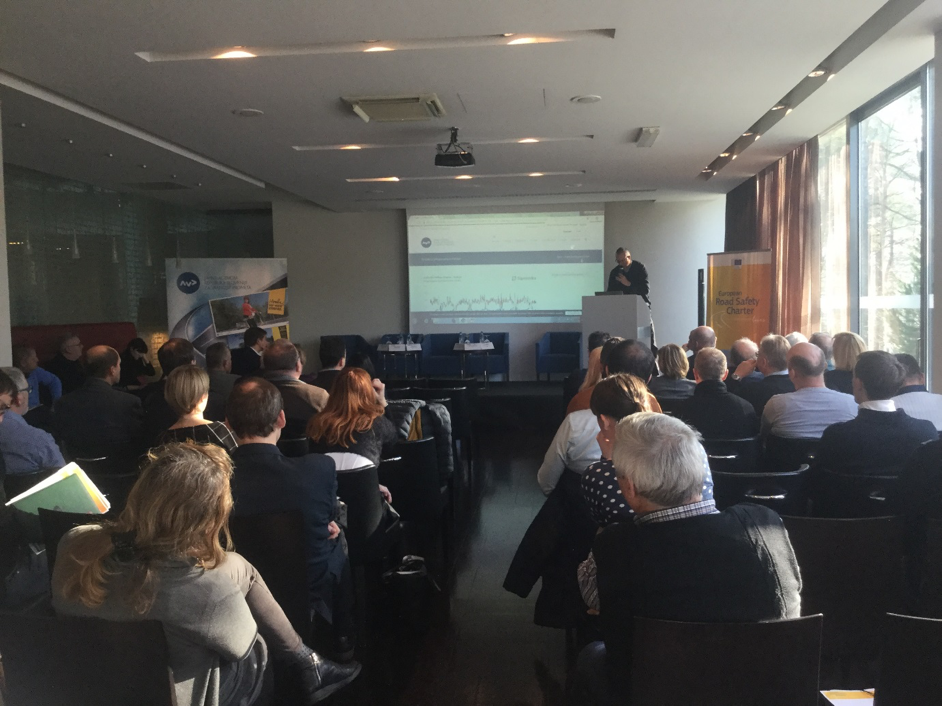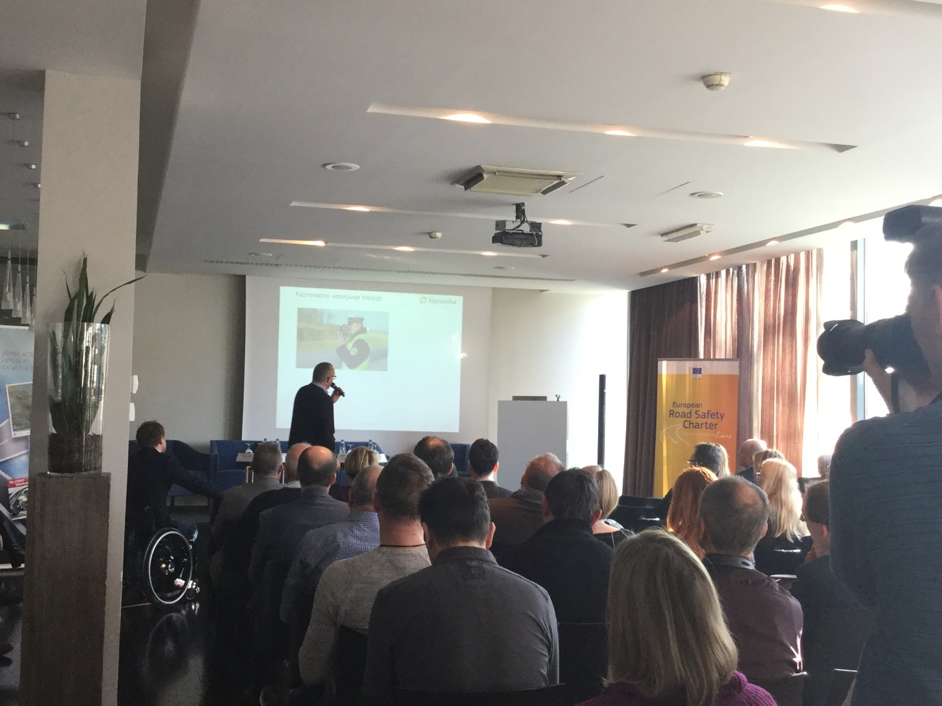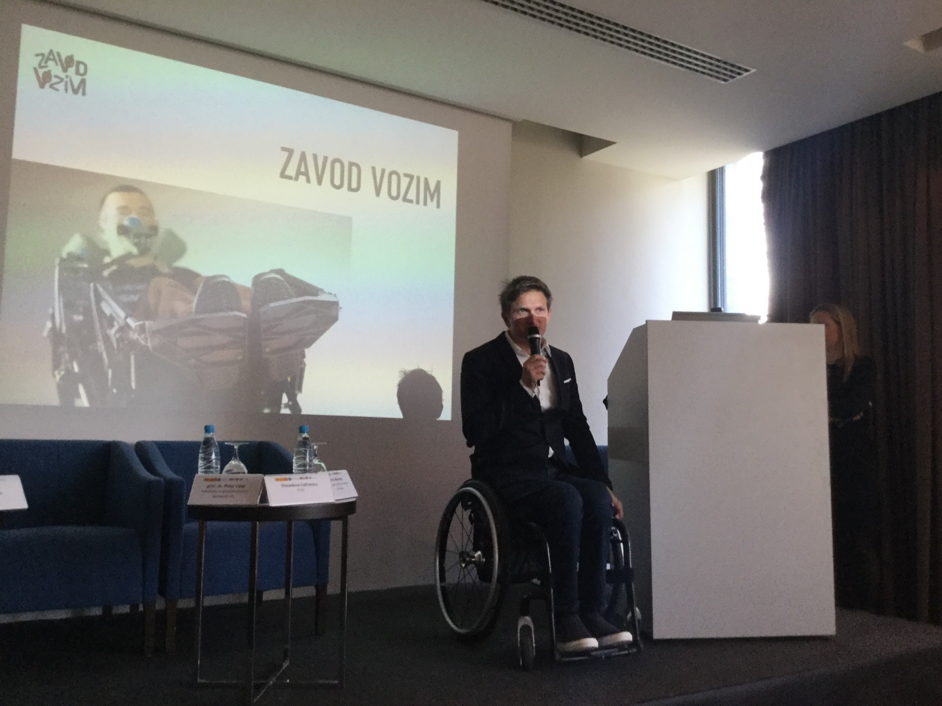 The European Road Safety Charter workshop took place on 5 December, at Hotel Four Points, Ljubljana, Slovenia.
The event was opened by Mr. Igor Velov, Director of the Slovenian Traffic Safety Agency. Ms. Vesna Marinko, Head of Department for Development and Coordination of Road Safety at the Slovenian Traffic Safety Agency gave a brief overview of the road safety situation in Slovenia and explained to the participants the added value of cooperation between different stakeholders in the field of road safety, underlying each one's capacity to contribute to improving safety on the roads.
The presentation made by the ERSC team focused on explaining the objective of the European Road Safety Charter, describing the new phase, 2016-2019, encouraging participants to join the Charter, develop initiatives improving road safety and share them with the Charter community. Those participants that were already Charter signatories were encouraged to continue being active on the platform, to promote the Charter within their networks and apply for the annual Excellence in Road Safety Awards.
Concrete experiences of members were showcased, evidencing once again the diverse and innovative character of the initiatives submitted to the Charter platform. David Razboršek (Zavod Vozim) talked about changing behaviour in young people through initiatives that addressed the issue of road safety from the perspective of survivors of road collisions who were left with serious injuries, and shared their personal experiences with future and novice drivers. He presented the organisation's new campaign, "Heroes drive in pijamas", that focuses on providing a safe means of transport to young people who go out and consume alcohol.
Robert Štaba (Zavod Varna Pot) presented several initiatives on working with victims of road accidents and their relatives, emphasising the fact that behind statistics there are real people. He explained that Zavod Varna Pot is active in psychosocial support programmes, preventative education, training and numerous events focused on road safety.
Prof. Peter Lipar from the Faculty of Civil and Geodetic Engineering presented ways of improving the road safety of vulnerable road users through means of infrastructure design. Mr. Mirko Oblak (Sipronika) presented sustainable traffic calming measures, with an emphasis on the 3-PTC system, providing data that can be used for the better understanding of traffic conditions, effectively achieving enforcement, as well as innovative education in schools.
Participants were interested in the good practices that were shared from across Europe when presented during the discussion part and current members of the Charter took the opportunity to address the rest of the audience to underline once more their positive experiences in collaborating with the Charter and encouraging them to join the community and make use of the tools it offers in developing road safety activities.