5 December 2017 09:00 – 12:00
Europa House
Tallinn
Organiser
ERSCharter Team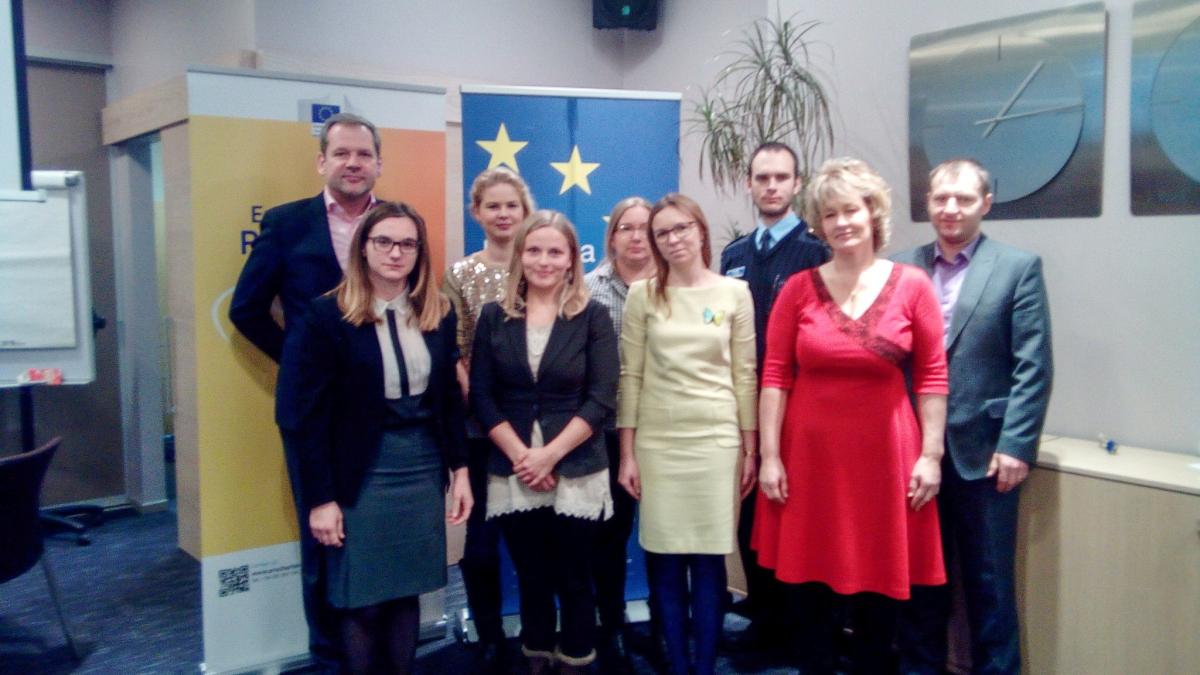 Objectives
The Charter seminar was held in the offices of the European Commission Representation in Estonia, courtesy of the Head of the Representation, Mr. Keit Kasemets who was the first to address the audience, presenting "Europe's Vision on Road Safety. The presentation included facts on Road Safety in the EU and Estonia; information on main European goals and policies to reduce fatalities and impact of road crashes; a short introduction to the European Road Safety Charter initiative, under the DG MOVE. The European Road Safety Charter's Team member presented the strategy of the ERSCharter's new phase and the method of implementing road safety commitments.
Mr. Kirsimäe, strategical planning manager at the Road Safety Department of the Estonian Road Administration, presented the goals and basic principles of the new "Road Safety Programme 2016 – 2025", an ambitious 10-year "Vision Zero" approach strategy of a systemic nature on road safety, approved by the Estonian Government as a national effort to further reduce road fatalities and injuries of all road users in Estonia. The main principles of the programme place emphasis on individual and collective responsibility of all actors (e.g. road users, private companies, public sector, education, health, insurance); actions aiming at "prevention not reaction"; limiting the selection and implementation of road safety activities only to knowledge-based solutions that have been scientifically proven to be efficient in providing measurable and positive results for road safety.
Mrs. Monica Heinrad, Head of Prevention Department in the Estonian Road Administrarion, outlined the Department's main goals on Road Safety prevention and highlighted successful programmes and joint initiatives of the Maanteameet with private companies and other entities in Estonia. In the many options available to act for Road Safety in Estonia, Mrs. Heinrad included the commitment to the European Road Safety Charter, a platform that provides pan-european visibility to good practices on the local and/or national levels.
The folowing section of the Agenda was dedicated to four representatives of public and private entities, invited to present the implementation strategy and main results of their initiatives on Road Safety. The four entities were: the Estonian Insurance Association and Fund, the Tallinn University Haapsalu College, the Teomeeter initiative and the Laps Turvaliselt Autos MTU, which is a NGO specializing on children's safety in cars.